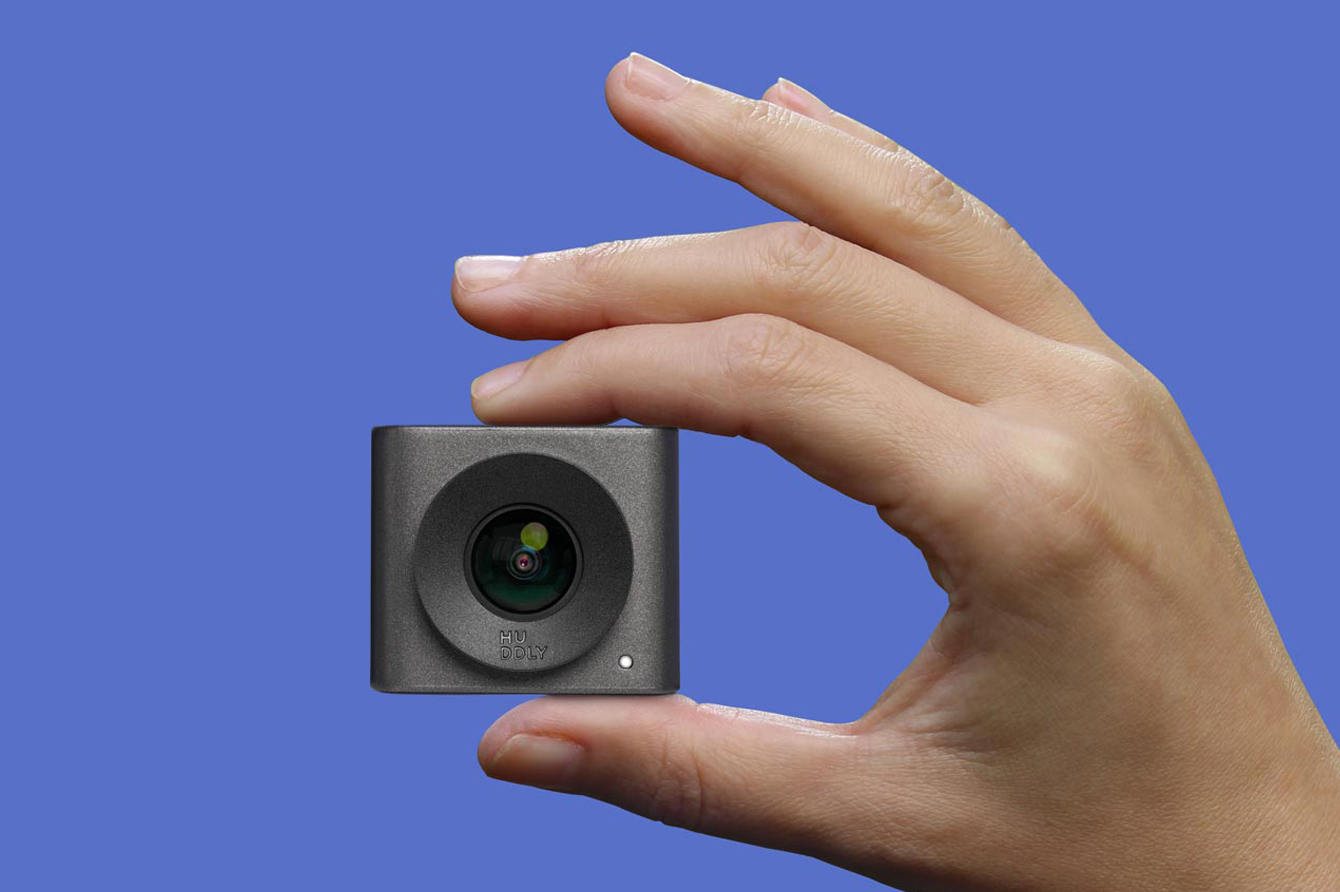 Year: 2015-2017

It all begun with CPO Stein Ove Eriksen's idea who wanted to create a smart, affordable and compact video conference camera, in contrast to the complex and expensive products delivered by the established players in the business.
He worked closely with Sindre Widerberg (partner at Frost) in the concept stage and quickly involved the rest of our team to develop the product further.

The Huddly GO camera is designed to democratize video communication. It is a plug and play conferencing camera, built to work on any video platform and delivering crystal-clear video from a pocket-sized product.
Huddly GO seeks to balance precision with personality. The wide angle lens provides a 150° field of view fitting everyone in the frame. The intelligent software de-warps and perspective corrects the image to correlate with human vision, enabling a more immersive, natural experience.
The overall intention with the industrial design was to combine a clean and functional aesthetic with a sense of character. The carefully chosen proportions paired with few but distinct details makes a visually tidy yet intriguing object. The design communicates low threshold and does not expose the user to the complexity inside. By pushing boundaries in production, we managed to avoid draft angles which emphasize the rectangular box silhouette. The accentuated camera lens (eye), the asymmetric LED position (beauty spot) and the clamp (foot) adds personality to the otherwise orderly housing. The cleverly embedded mounting clamp makes it easy to snap the camera onto any laptop screen, TV or monitor.
The camera with its accessories has been designed in co-operation with the amazing team at Huddly. We have also been involved in the design of the packaging together with Heydays which have done Huddly`s wonderful profile.




Huddly GO was chosen by Google to replace their Logitech camera in their video collaboration package "meet kit". Crestron which is also another big player has chosen Huddly GO for some of their video packages.
The Huddly GO camera is designed, developed and assembled in Norway.