Year: 2015-2016

City bikes are a cheap and convenient way to get from A to B in the city. Most people use this as a supplement to their own bike, as an alternative to public transport, or just because it's a fun way to discover Oslo.

The city bikes in Oslo is a collaboration between Oslo municipality and Clear Channel Norway AS, which the municipality makes public advertising space available and gets a city bike offer in return. UIP owns and operates the city bikes in Oslo
On average, more than 30.000 people in Oslo use the city bikes. During a day the bikes are out on around 10.000 trips.

If you have a valid subscription, you can use the bike as much as you want during the opening hours, picking it up from one rack and deliver it to another. You can unlock a bike with Oslo City Bike app on your phone. Alternatively, you can use your phone number and a personal PIN code at a station's display.

Frost Produkt has developed the industrial design part of this system for ShareBike, including bike and rack.

Heydays has developed the visual identity for Oslo Bysykkel.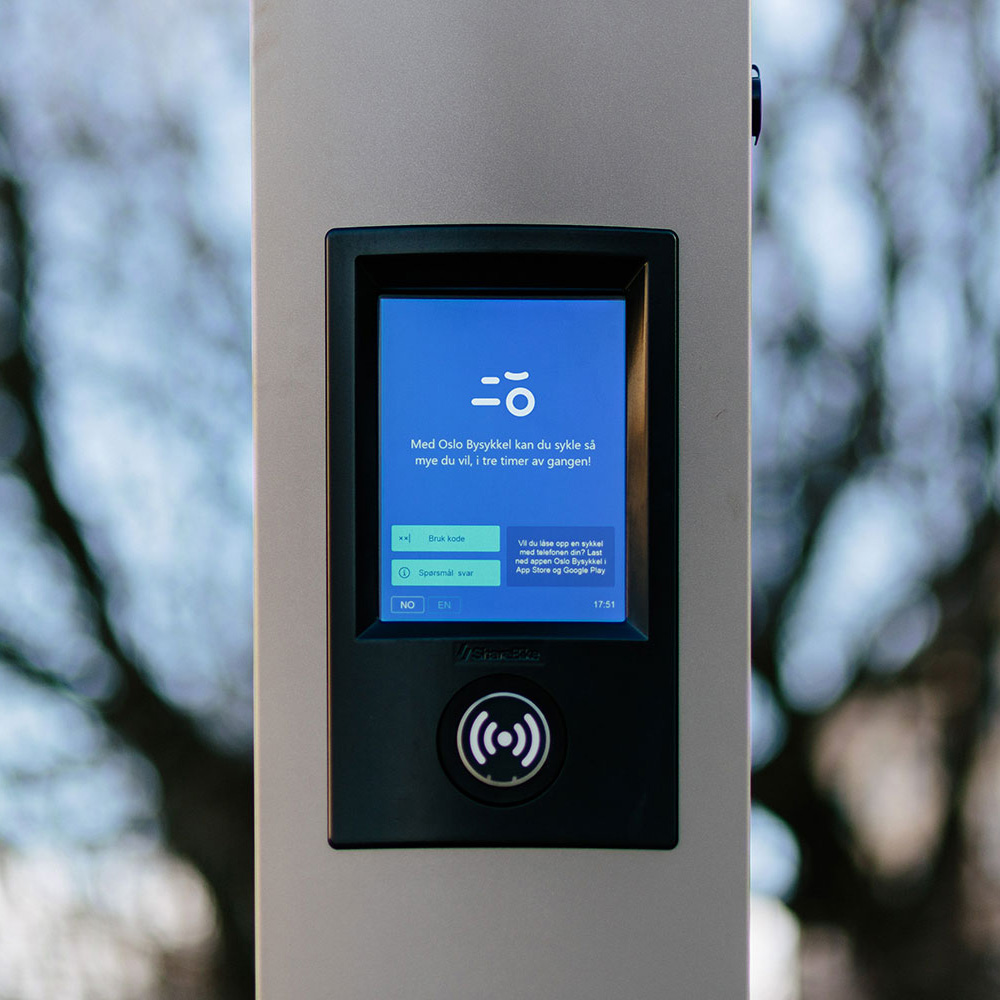 Oslo Bysykkel won the DOGA Honours Award 2017 – the highest recognition among the DOGA (Design and Architecture Norway) awards.